Cookie preferences
This website uses cookies, which are necessary for the technical operation of the website and are always set. Other cookies, which increase the comfort when using this website, are used for direct advertising or to facilitate interaction with other websites and social networks, are only set with your consent.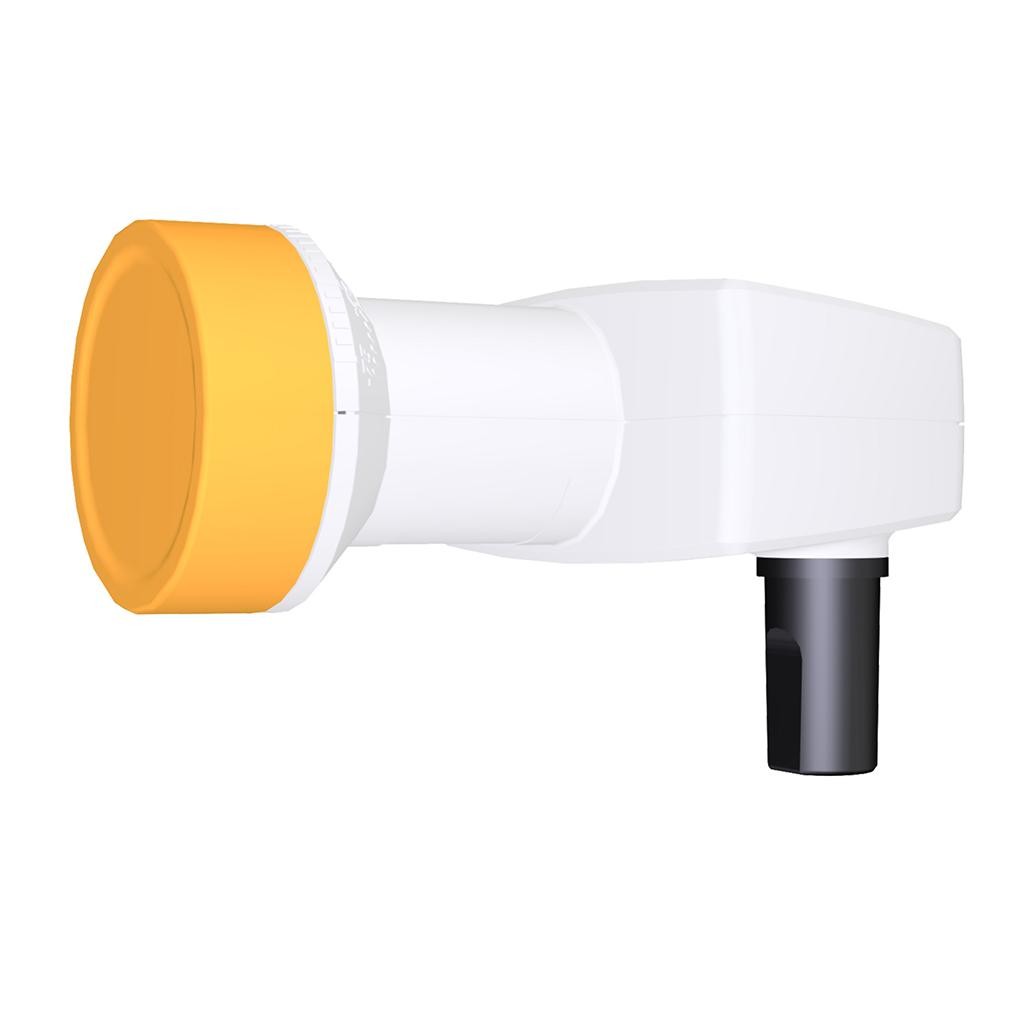 Inverto Unicable II LNB programmierbar für 32 Teilnehmer
Das Inverto Unicable II LNB ermöglicht Installationen mit bis zu 32 Satelliten-Receivern über ein...
more
Das Inverto Unicable II LNB ermöglicht Installationen mit bis zu 32 Satelliten-Receivern über ein einzelnes Kabel. Alternativ kann das LNB so konfiguriert werden, dass im statischen Modus 32 frei wählbare Transponder zur Verfügung stehen.
Der statische Modus ermöglicht es eine unbegrenzte Anzahl von Receivern mit dem LNB zu verbinden, und somit eine Satellitenverteilung für Wohnanlagen, deutlich günstiger und einfacher als jemals zuvor zu realisieren. Der Betriebsmodus (dynamisch oder statisch), der Signalpegel, die Kanalbandbreite, die Anzahl der Userbands, die Zwischenfrequenzen und ein Antennenjustier-Modus können mittels eines Programmiergerätes vor Ort konfiguriert und aktualisiert werden.
Das Unicable II LNB ist abwärtskompatibel und konform mit dem EN50494 und dem EN50607 Standard. Die Kommunikation zwischen dem Multischalter und den angeschlossenen Unicable-Receivern, erfolgt nach EN50494 und/oder EN50607, kann je User Band definiert werden und ermöglicht dadurch eine nahtlose Integration in Installationen bestehend aus nur EN50494-fähigen oder einem Mix aus EN50494/EN50607 kompatiblen PVRs und HGWs der nächsten Generation.

Highlights:
Geringes Phasenrauschen, DVB-S2 (HDTV) kompatibel
Geringe Rauschzahl
Sehr hohe Kreuzpolarisationsisolierung
Programmierbarer statischer Modus mit Frequenzzuweisung
Antennenjustier-Modus

Technische Daten:
Eingangsfrequenzbereich Satellit: 10.7 ~ 12.75 GHz
Rauschzahl 1 dB Max.
LO Frequenz 10,4 GHz
LO Anfangsgenauigkeit +/- 1.0 MHz
LO Temperaturdrift +/- 2.5 MHz
Phasenrauschen (bei 10 kHz) - 80 dBc / Hz
Unicable Konversionsgewinn 55 dB Min.
Verstärkungswelligkeit +/- 0.75 dB/UB
Spiegelfrequenzunterdrückung 40 dB Min.
Kreuzpolarisationsisolierung 22 dB Min.
1 dB Kompressionspunkt (am Ausgang) 0 dBm min.
Ausgang VSWR 2.5 : 1 max.
Ausgangsimpedanz 75 O
User Band (Kanal) Bandbreite
konfigurierbar, 10-80MHz (standardmäßig 42MHz)
User Band Frequenzen (Kanäle)
Bis zu 32 Kanäle, vorkonfiguriert auf 32 Kanäle:
CH0 1210MHz (EN50494+EN50607)
CH1 1420MHz (EN50494+EN50607)
CH2 1680MHz (EN50494+EN50607)
CH3 2040MHz (EN50494+EN50607)
CH4 984MHz (EN50494+EN50607)
CH5 1020MHz (EN50494+EN50607)
CH6 1056MHz (EN50494+EN50607)
CH7 1092MHz (EN50494+EN50607)
CH8 1128MHz (EN50607)
CH9 1164MHz (EN50607)
CH10 1256MHz (EN50607)
CH11 1292MHz (EN50607)
CH12 1328MHz (EN50607)
CH13 1364MHz (EN50607)
CH14 1458MHz (EN50607)
CH15 1494MHz (EN50607)
CH16 1530MHz (EN50607)
CH17 1566MHz (EN50607)
CH18 1602MHz (EN50607)
CH19 1638MHz (EN50607)
CH20 1716MHz (EN50607)
CH21 1752MHz (EN50607)
CH22 1788MHz (EN50607)
CH23 1824MHz (EN50607)
CH24 1860MHz (EN50607)
CH25 1896MHz (EN50607)
CH26 1932MHz (EN50607)
CH27 1968MHz (EN50607)
CH28 2004MHz (EN50607)
CH29 2076MHz (EN50607)
CH30 2112MHz (EN50607)
CH31 2148MHz (EN50607)
Kanalisolierung 25 dB Min.
Unicable Steuersignale DiSEqC1.x/DiSEqC2.x, EN50494/EN50607
DC Stromaufnahme 350mA@13.5V
Betriebstemperatur - 30°C~ + 60°C
Gewicht 350g

* Programmiergerät nicht enthalten, separat als Zubehör erhältlich
Related links to "Inverto Unicable II LNB programmierbar für 32 Teilnehmer"
Read, write and discuss reviews...
more
Customer evaluation for "Inverto Unicable II LNB programmierbar für 32 Teilnehmer"
Write an evaluation
Evaluations will be activated after verification.