No results were found for the filter!
AX Universal Socket Wrench (7-19mm, Universal...
Unique design, automatically adjusts to any size or shape, compact, and easy to carry. It can be applied to various shapes of nuts, bolts, hooks, lag bolts & bolt heads, etc, attachment for all bolts, nuts, hooks. Features - 54 Strong...
F-compression pliers / crimping tool HT-H518A...
Long life tool made from the highest quality material Thanks to the compact dimensions takes up very little space Lever lock when storing Dimensions: 138 x 22 x 56mm Weight: 270 gram Supported cable types: RG-59 (4C) RG-6 (5C)
Leika Assembly Gloves Flex Star Size 11
Ideal for precise work with high mechanical stress during repair, maintenance, assembly, and production. For building services, metal and assembly construction, wood and electrical trades, gala construction. Coating mix of PU and nitrile...
Cabel CX3 All Size F BNC IEC RG6 / 7/11/59...
The compression claw CX3 ALL SIZE from CABELCON is suitable for compressing all Cabelcon Compression Plugs CX3 ... as well as the Kathrein Compression Plugs EMK 12 and EMK 19. Compression Pliers for Cabelcon F ... CX3 ... Compression...
Cabel CX3 59/6 F & IEC Pocket Compression Tong
Tool with long life, made of the highest quality material Takes very little space thanks to the compact dimensions Lever lock in storage Measurements: 138 x 22 x 56mm Weight: 270 Gram Supported Cable Types: RG-59 (4C) RG-6 (5C)
F-mounting key for F-plug
F- mounting key for F-plug Mounting aid for F-connectors on LNB's, distributors and other devices with F input.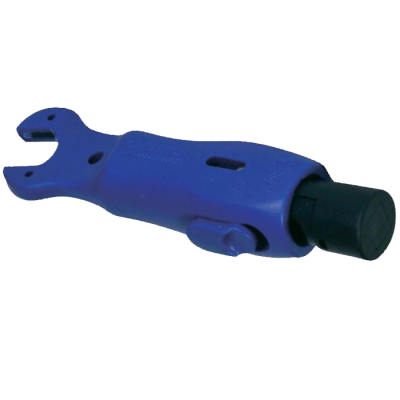 Cabelcon cable stripper RG6 / 59 stripping...
The easiest hand for the laity Press the button, insert the cable (cleanly cut) as far as it will go, release the button and rotate the tool approximately 5-10 times around the cable, remove the cable and remove the insulation. They are...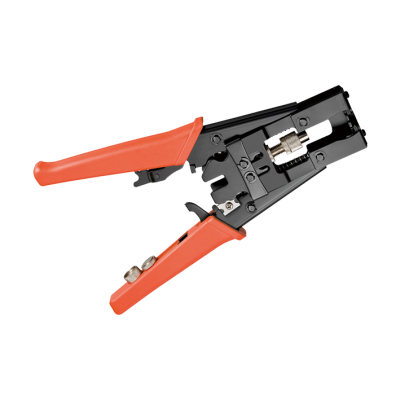 Crimping pliers for F- IEC- BNC RCA compression...
Multi-purpose crimping pliers for waterproof F / IEC / BNC and RCA plugs. The 3 exchangeable mounting adapters are practically screwed into the handle The tool is suitable for eg: Cable Series: RG-59 (4C) RG-6 (5C)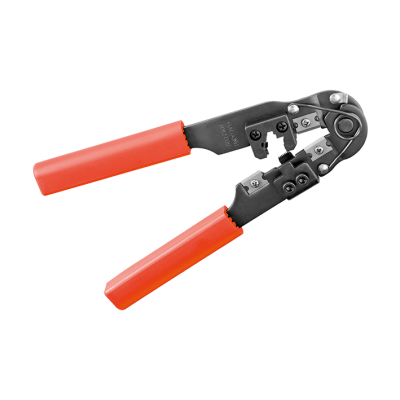 Crimping pliers fixedpoint for RJ45 modular plugs
This crimping tool is suitable for connecting modular plugs with unshielded or shielded cables. Depending on the model, it can be used for several plug sizes and can cut and strip cables. Pliers with ratchet have a forced completion with...
Stripping tool Universal for cables
Universal stripper for coax cables for stripping and stripping all common coaxial cables with opening spring and ratchet